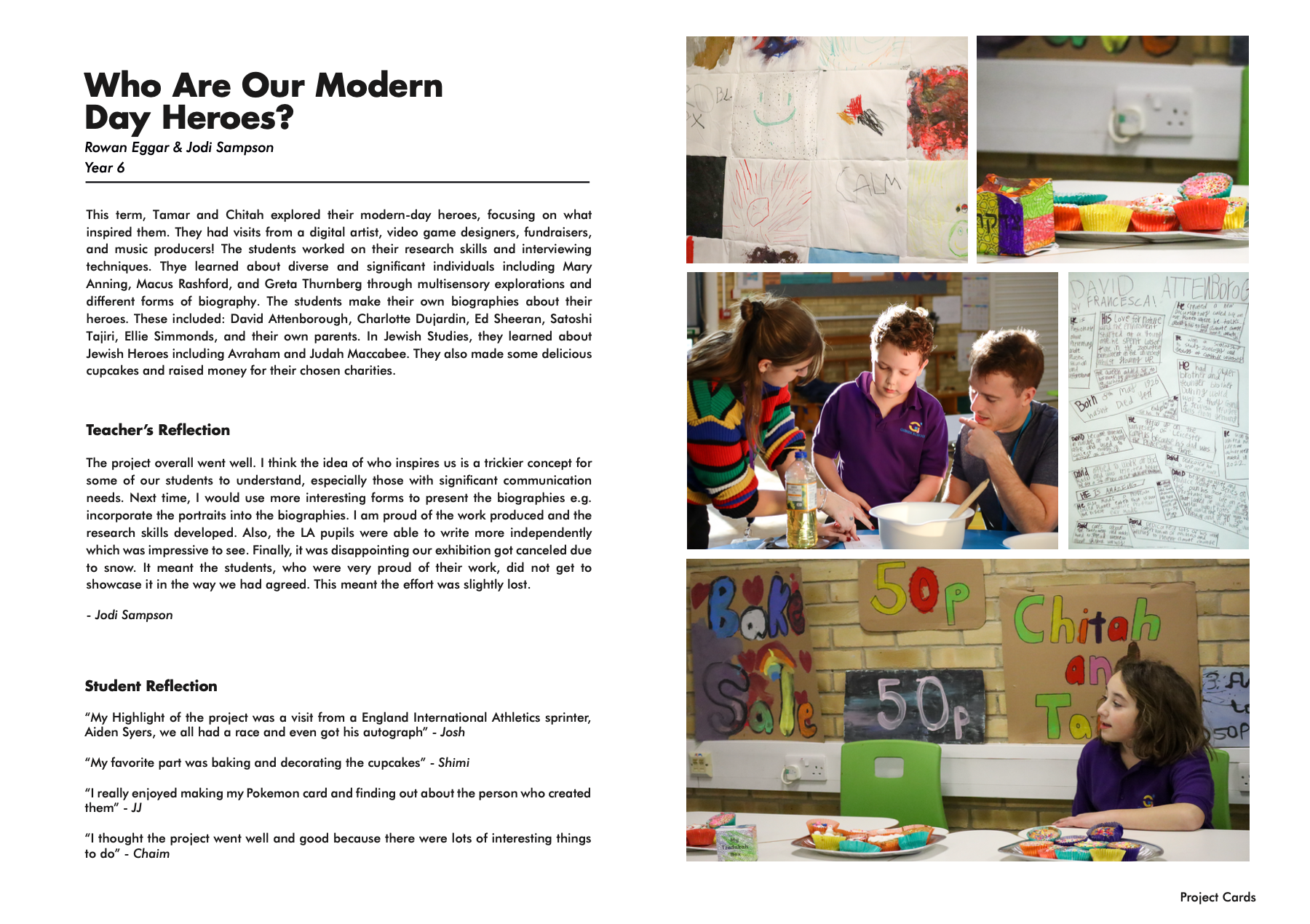 For this project, Year 6 explored their modern-day heroes. This included digital artists, video game designers, fundraisers and music producers. The students also investigated the importance of diversity by researching the lives of Marcus Rashford, Mary Anning and Greta Thurnberg.
The project also extended into their Jewish Studies lessons where they learnt about Jewish Heroes, including Avarham and Judah Maccabee.
They concluded their project by hosting a cake sale to raise money for local charities.
Teacher's Reflections
I am proud of the work the students produced and it was great to see how their research skills developed.
Next time, I would use more creative and interesting forms to present the biographies (e.g., portraits and digital tools).
Students' Reflections
My highlight of the project was a visit from an England International Athletics sprinter, Aiden Syers, we all had a race and even got his autograph.

I thought the project went well and good because there were lots of interesting things to do.