Girls Club
At Gesher, we understand the importance of empowering our female students. We created our 'Girls Club' to ensure that the girls within the school are supported and can create strong relationships amongst themselves. Much like most SEND settings, males outnumber females, and while that is slowly changing, we want to make sure that everyone has the opportunity to express themselves and feel a part of the Gesher community. In each session, students start by checking in with each other, conversing about how they're feeling, what they have done on the weekends and what plans they have for the week. There is a weekly theme which has previously had focuses such as learning about empowering women, mindfulness and self-regulation, friendship building, hobbies and interests, sports and team games and discos & karaoke. Girls Club is a place for the girls of the school to come together and feel a part of a community within the Gesher community.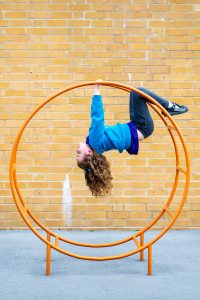 Multi-sports
Multi-sports is a Key Stage 1 club focusing on movement and practical Occupational Therapy techniques. We use a range of team-building activities to promote friendships within the younger years and to develop teamwork. We have incorporated playground games and sports in multi-sports to support movement, coordination and balancing. Additionally, the students have benefitted by developing their listening, turn-taking, teamwork, and resilience; all of which can be transferred over to other elements of their school (and home) lives. As well as this, multi-sports has been a space for students who typically do not get the chance to play together to share wonderful interactions. It has been a way to enable students to support their well-being by having physical activity, fresh air, bonding opportunities and overcoming challenges. Some activities in multi-sports this year have included football, throwing and catching, yoga, sensory circuits, soft play use and playground games to name a few.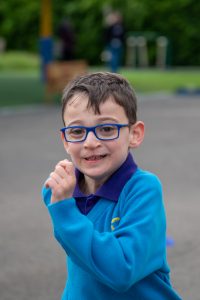 Sports Club
Sports club is a very popular club where students can try new sports and develop their skills with sports they enjoy. Students can build relationships through teamwork and practise how to lose gracefully and celebrate others' successes. We cater for a wide range of sports for the students to experience and to try their hand at, such as dodgeball, tennis, football, cricket, bench ball and tennis. By promoting movement and physical activities in a fun and creative way, we hope to support our students with their fitness and make team sports enjoyable for all.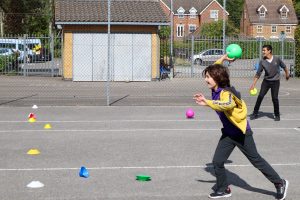 Games Club
Games Club has a diverse collection of board games, ranging from classic games like Monopoly and Scrabble to modern games like Uno and Ticket to Ride. We encourage students to play with a large variety of students and to try and expand their friendship groups outside of their classrooms. Games Club is not just about playing games; it's also about building friendships and connecting with other students with similar interests.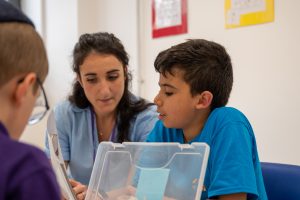 Media Club
Media Club is designed for students interested in exploring the media world and developing their creative and technical skills in video production, audio recording, photography, and graphic design. Our club provides a supportive and collaborative environment where students can experiment with different media and technologies, express themselves creatively, and learn from each other. During Media Club, students can collaborate with their peers, share their work, and receive feedback from others, which can help improve their skills and confidence.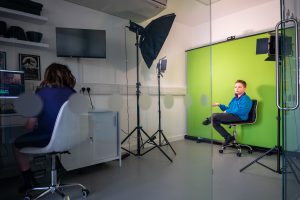 Pokémon Club
Pokémon Club is based on students' interests to support their social development. In Pokémon Club, the students can practise playing games together and develop their understanding of social cues. Students learn how to win and lose games successfully and how to ask for turns in an appropriate way. 
Led by experienced Pokémon trainer Mr Chris, our club offers a range of activities and learning opportunities to cater to different interests and skill levels. Our activities may include trading card games, video games, drawing and crafting, and watching the anime series. Students will also have the opportunity to learn about different Pokémon types, strategies, and game mechanics. Our goal is to foster a sense of community and belonging amongst our members while promoting social skills, teamwork, and critical thinking.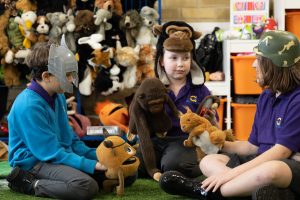 Music Club
Music Club at Gesher is where students come together to explore, create and perform music they enjoy. Students can engage in various musical activities such as playing instruments, singing, songwriting, and producing music. Music club aims to foster creativity, collaboration and confidence in trying something new. Music club provides a supportive and inspiring environment where students can learn from our experienced Ukulele player Miss Bella, collaborate with other members, and explore different genres and styles of music. We aim to help students develop their musical skills while also promoting teamwork, discipline, and cultural awareness.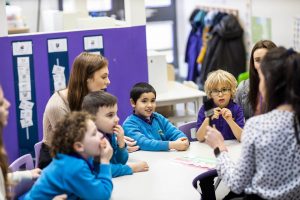 Spanish Club
Spanish club is designed for students interested in learning or improving their Spanish language skills in a fun and engaging way. Our club provides a supportive environment where students can practise speaking, listening, reading, and writing in Spanish while also exploring the rich culture of the Spanish-speaking world.
Led by Mr Danny and Miss Salma, our club offers a range of activities and learning opportunities to cater to different interests and skill levels. Our activities may include games, crafts, music, cooking, and cultural exploration. Students will also be able to engage in interactive language lessons that build upon their knowledge of Spanish vocabulary and conversation skills.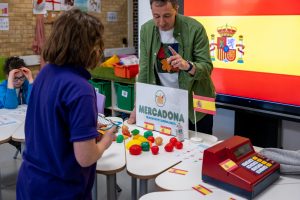 Art Club
Art club is designed for students who have a passion for art and want to explore their creativity outside the classroom. Our club provides a supportive and fun environment where students can experiment with different mediums and techniques, express themselves artistically, and build their skills.
We prioritise creating a positive and inclusive environment where students feel inspired and empowered to express themselves artistically. We aim to help students develop their creativity, critical thinking skills, and confidence through art-making. Art Club is open to students of all levels, from beginners to advanced artists, whether your child is interested in pursuing a career in the arts or wants to explore their artistic side.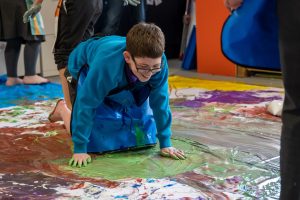 Outdoor Explorers
Outdoor Explorers is designed for students who love spending time in nature, exploring the outdoors, and learning about the environment. Our club provides a supportive and fun environment where students can engage in hands-on activities, build their outdoor skills, and connect with nature.
We aim to encourage students to become lifelong stewards of the environment while also promoting physical activity, mental wellness, and social connection.