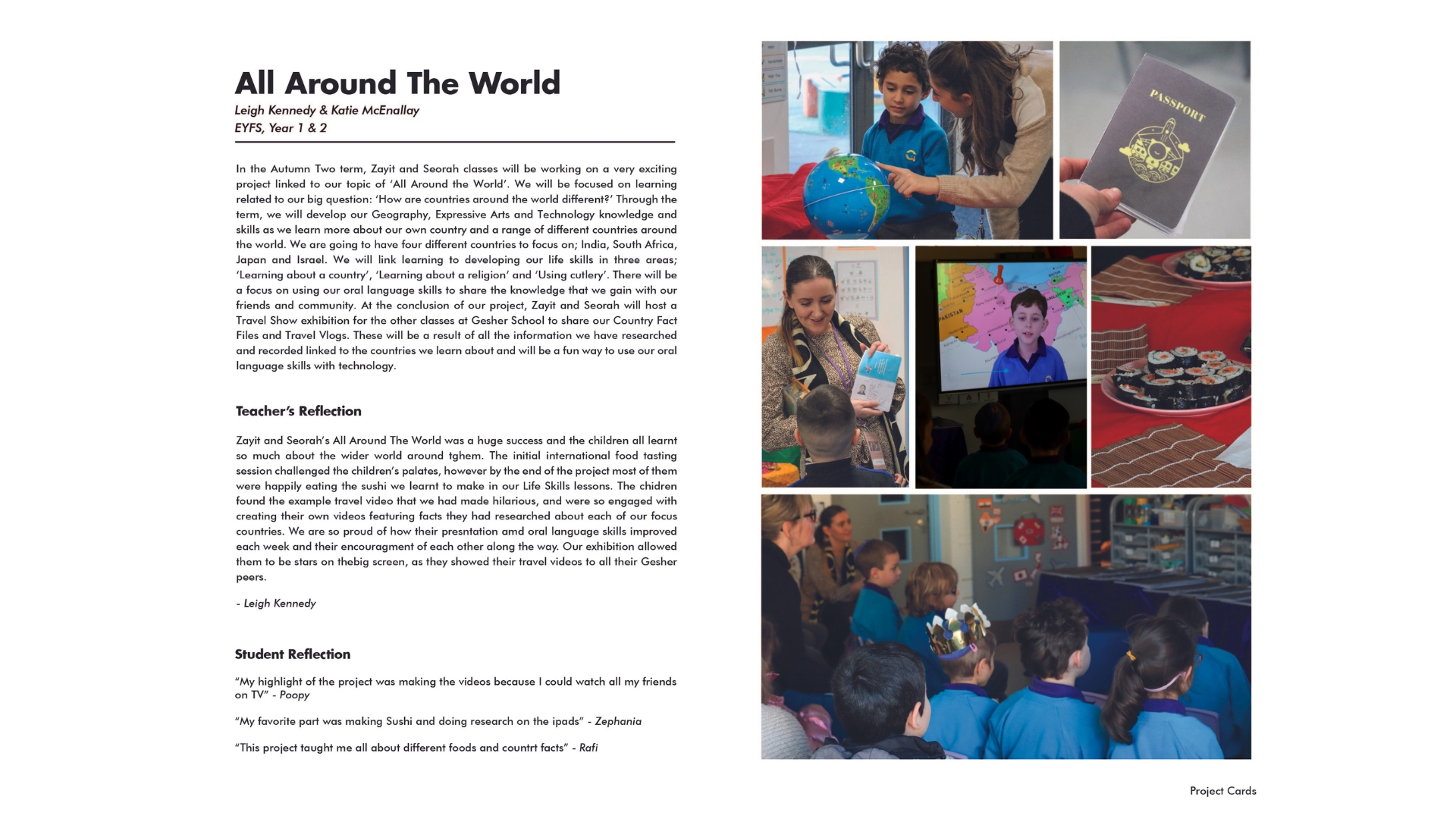 In this project, EYFS and Key Stage 1 were tasked with answering the big question 'How are countries around the world different?' They began the project using their Geography and Expressive Art skills to learn more about the UK and a range of other countries around the world, in particular, they focused on India, South Africa, Japan and Israel.
To conclude the project they hosted a travel show-style exhibition for the rest of the school.
Teacher's Reflections
The initial food tasting was a challenge, however, by the end of the project lots of the children were happily eating the sushi we learnt to make in our Life Skills sessions.
The children found the examples of the travel videos we made hilarious and were so engaged with creating their own videos.
Students' Reflections
My highlight of the project was making the video because I could watch all my friends on TV.

This project taught me all about different foods and country facts.