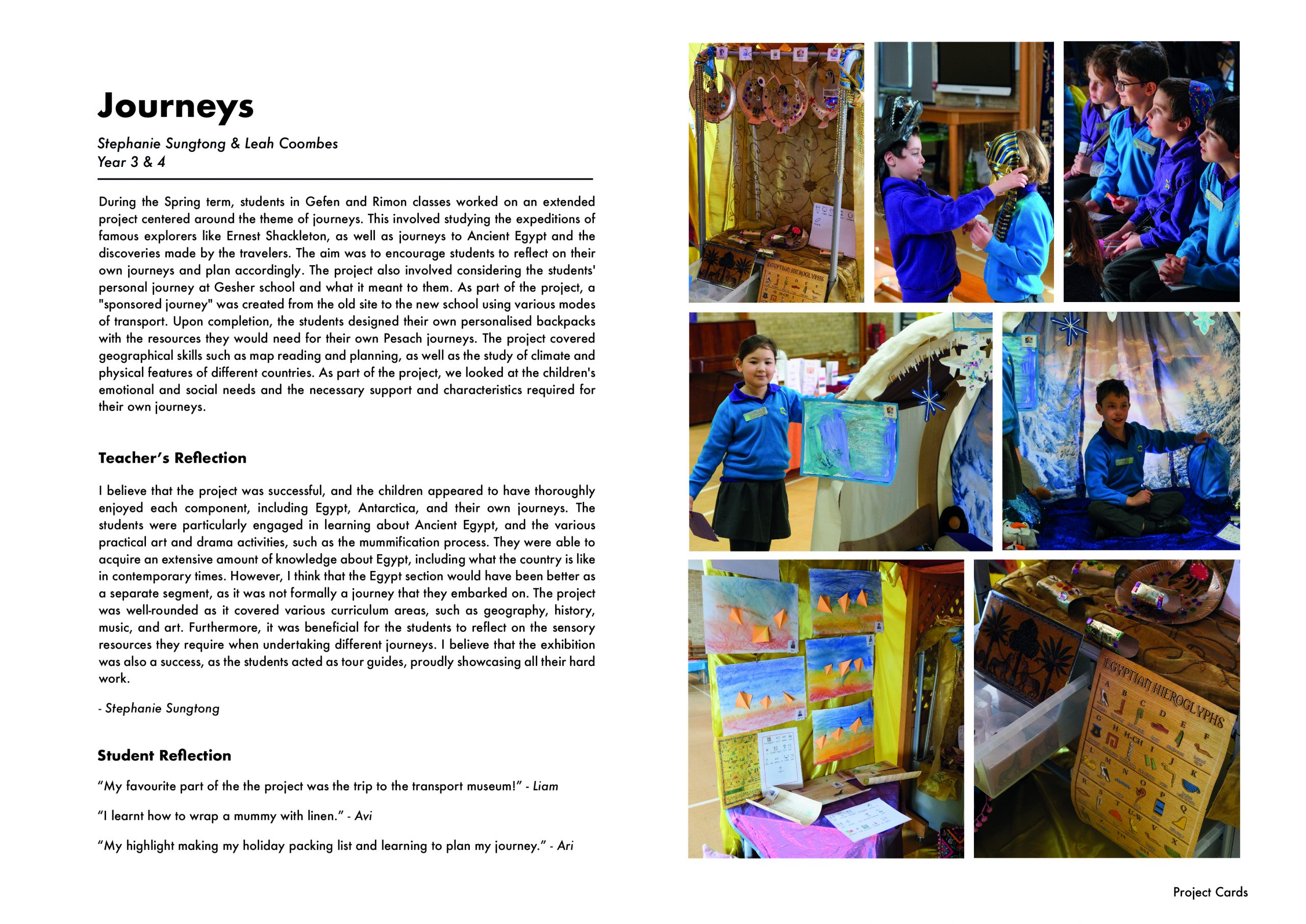 In this project, Years 3 and 4 worked on an extended project which explored the themes of journeys. This involved them studying the exhibitions of famous explorers like Ernest Shackleton and journeys to Ancient Egypt.
The students also completed their own 'sponsored journey' from the old site of Gesher in Kilburn to our new site in Pinner, for which they were tasked with using as many different types of public transport as possible.
Teacher's Reflections
The students were able to acquire an extensive knowledge about Egypt, including what the country is like now and how that differs from how it was in the past.
The project was well-rounded and covered various curriculum areas such as geography, history, art and music.
Students' Reflections
My favourite part of the project was the transport museum

I learnt how to wrap a Mummy with linen