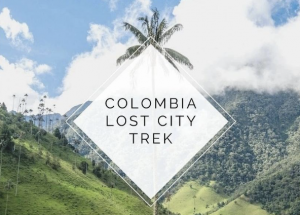 'Trek for Gesher' in Jan 2023 For those of you who know me, you will know that I am a keen and avid trekker. It ticks all of my boxes of adventure, camaraderie, head space and physical activity.
Back in October 2018 (pre Covid!), 20 marvellous women trekked with me to Matchu Pitchu via a High Andes Pass to raise over £70,000 for Gesher.
The Next 'Trek for Gesher' will take place JANUARY 2023 (19th-29th). We will be trekking in Colombia following the trail to Thet Lost City and having a shabbat experience in Bogata.
Bookings are open and anyone over the age of 18 is invited to join.  All the details including costs/itinerary can be found on the link below.
https://www.ultimatechallenges.co.uk/challenges/south-america/gesher-colombia-trek/
If you have any questions please do get in touch.
Hope you will consider joining us!
Best, Sarah