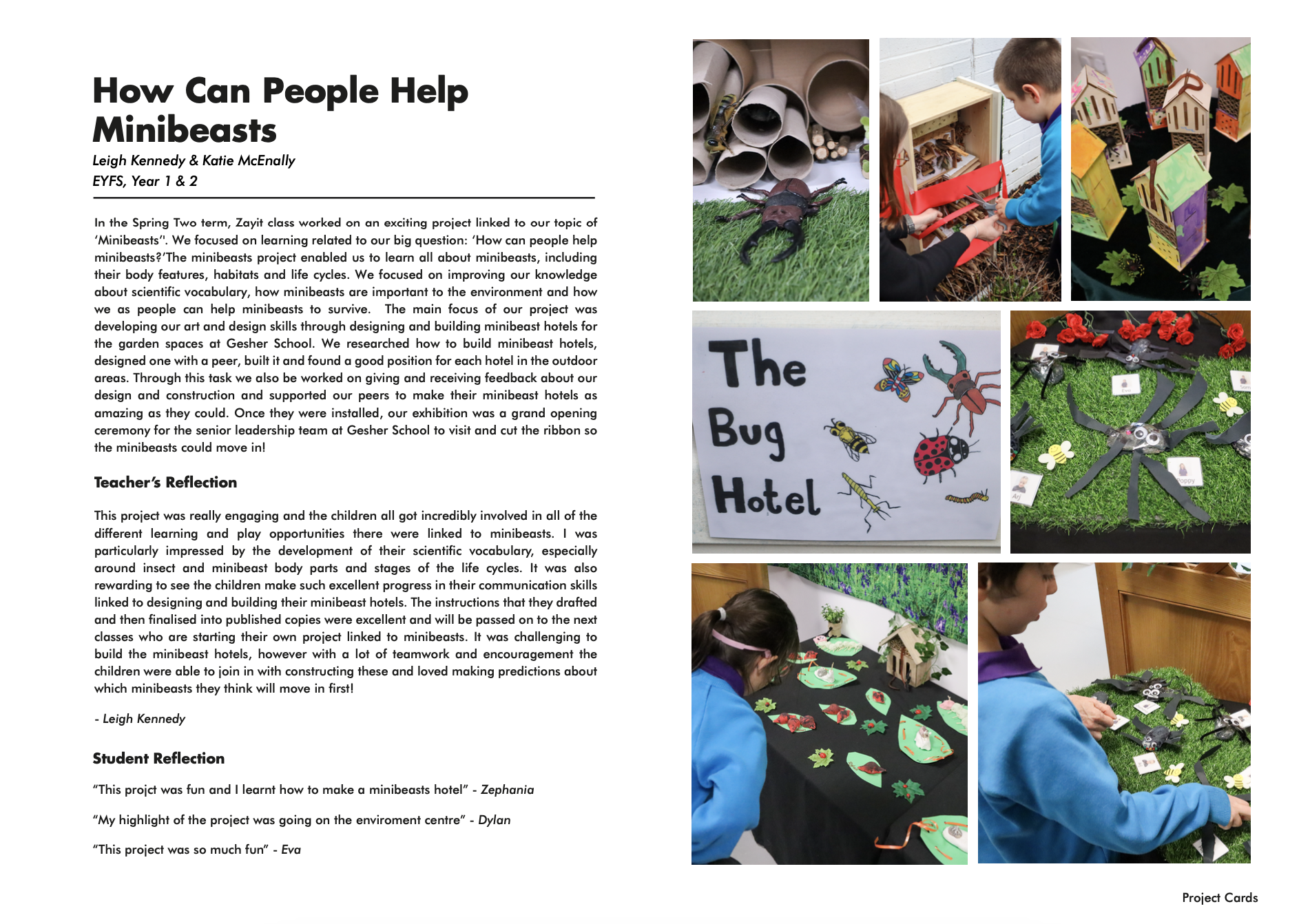 In Spring Two, Zayit Class worked on an exciting project linked to their topic of 'Minibeasts', They focused on improving their knowledge of scientific vocabulary, how minibeasts are important to the environment and how people can help to protect them.
The main focus on their project was to develop their art and design skills by designing and making minibeast hotels. Through this task the students also worked on giving and receiving feedback about their designs.
The exhibition for the project involved Gesher's Senior Leadership Team cutting the ribbon as part of the grand opening of the hotels.
Teacher's Reflections
Engaging with all children involved the different learning and play opportunities
Rewarding to see all the children make great progress towards their communication targets
Challenging to build the minibeast hotels, however with a lot of teamwork and encouragement the children made great progress
Students' Reflections
My highlight of the project was going to the environment centre.

The project was fun and I learnt how to make a minibeast hotel