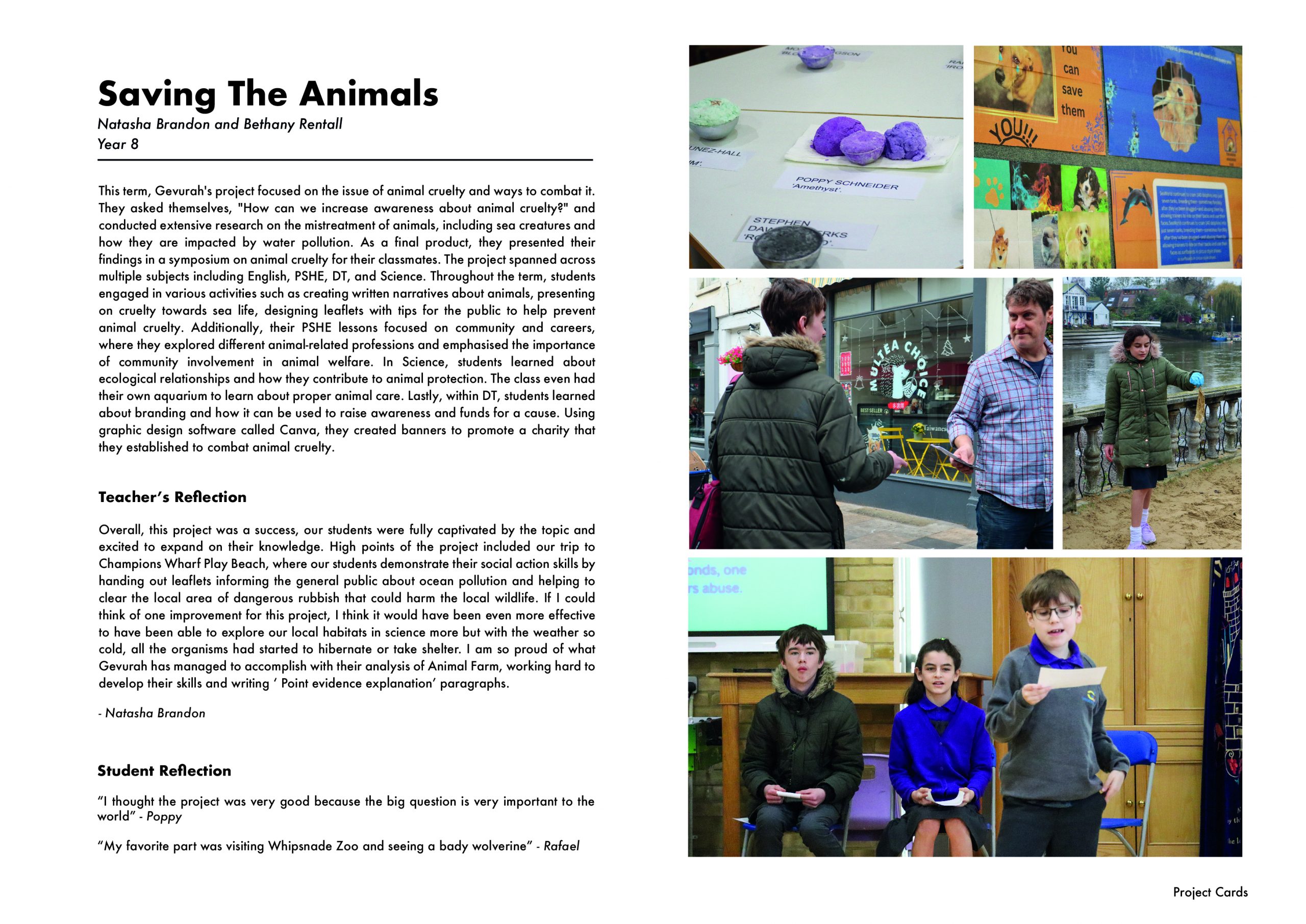 In this Project, Year 8 were tasked with answering the big question, 'How can we increase awareness about animal cruelty?' This involved them conducting extensive research into the mistreatment of animals and presenting their findings at a symposium on animal cruelty for their peers.
As part of the project the students also developed their graphic design skills on Canva, visited Champions Wharf Play Beach and read extracts from Animal Farm.
Teacher's Reflections
Students were fully captivated by the topic and excited to expand on their knowledge.
I am so proud of what Gevurah has accomplished with their analysis of Animal Farm.
Students' Reflections
I thought the project was very good because the big question is very important to the world.