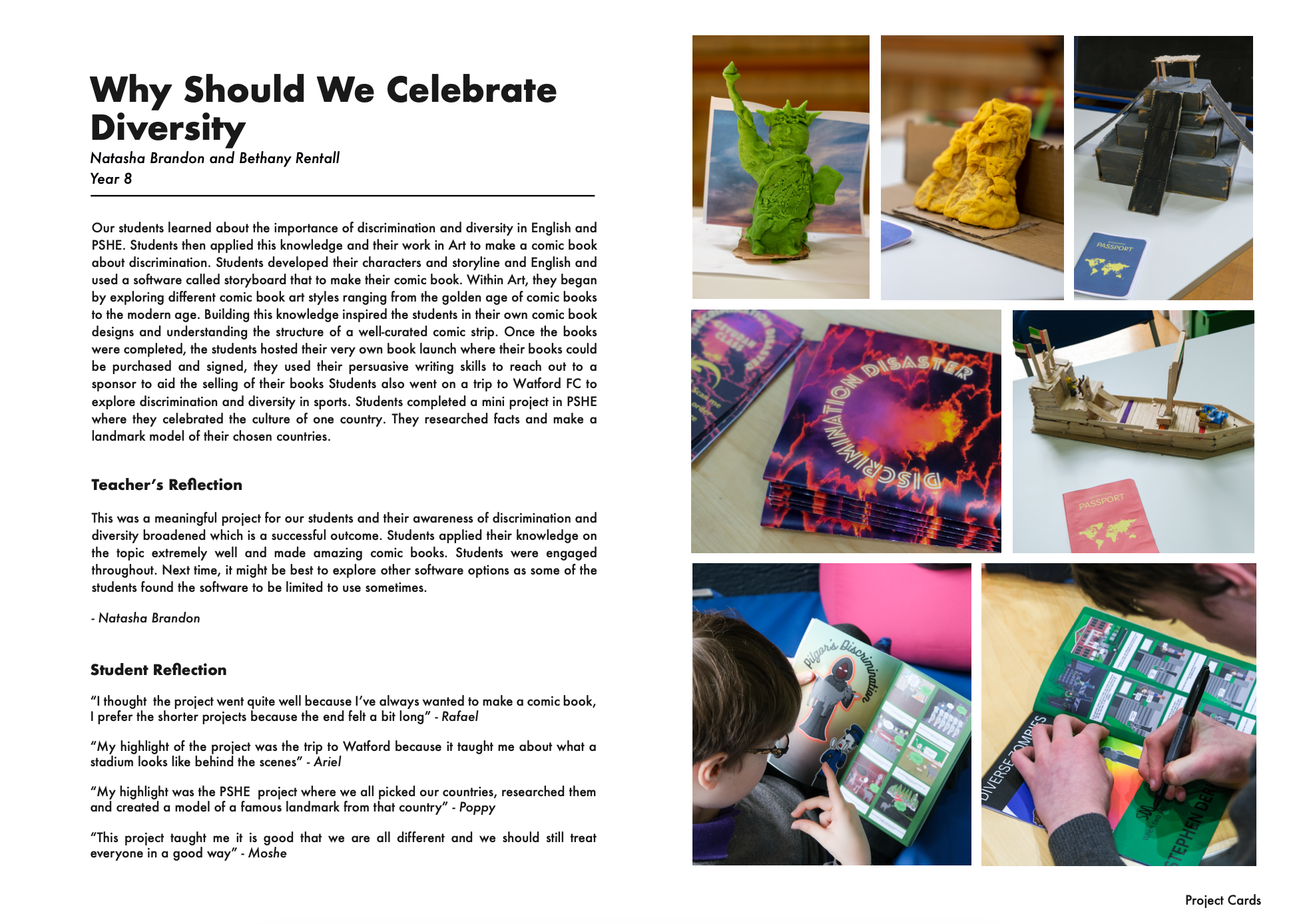 In this project, Year 8 learned about the importance of diversity and then applied this knowledge to create their own comic books about discrimination. Students developed their characters and storyline in English lessons and used their Art lessons to explore different comic book styles.
Once the comic books were finished they had their very own book signing where they sold signed copies of their brand-new comic books to parents, teachers and fellow students.
As part of the project, the students also visited Watford Football Club to find out more about how discrimination can effect professional sport.
Teachers's Reflections
This was a meaningful project for our students and their awareness of discrimination and diversity broadened enormously.
Next time, it would be good to explore other software options and some of the students found the app we used to be a bit limiting.
Students' Reflections
This project taught me that it is good that we are all different and we should still treat everyone in a good way.