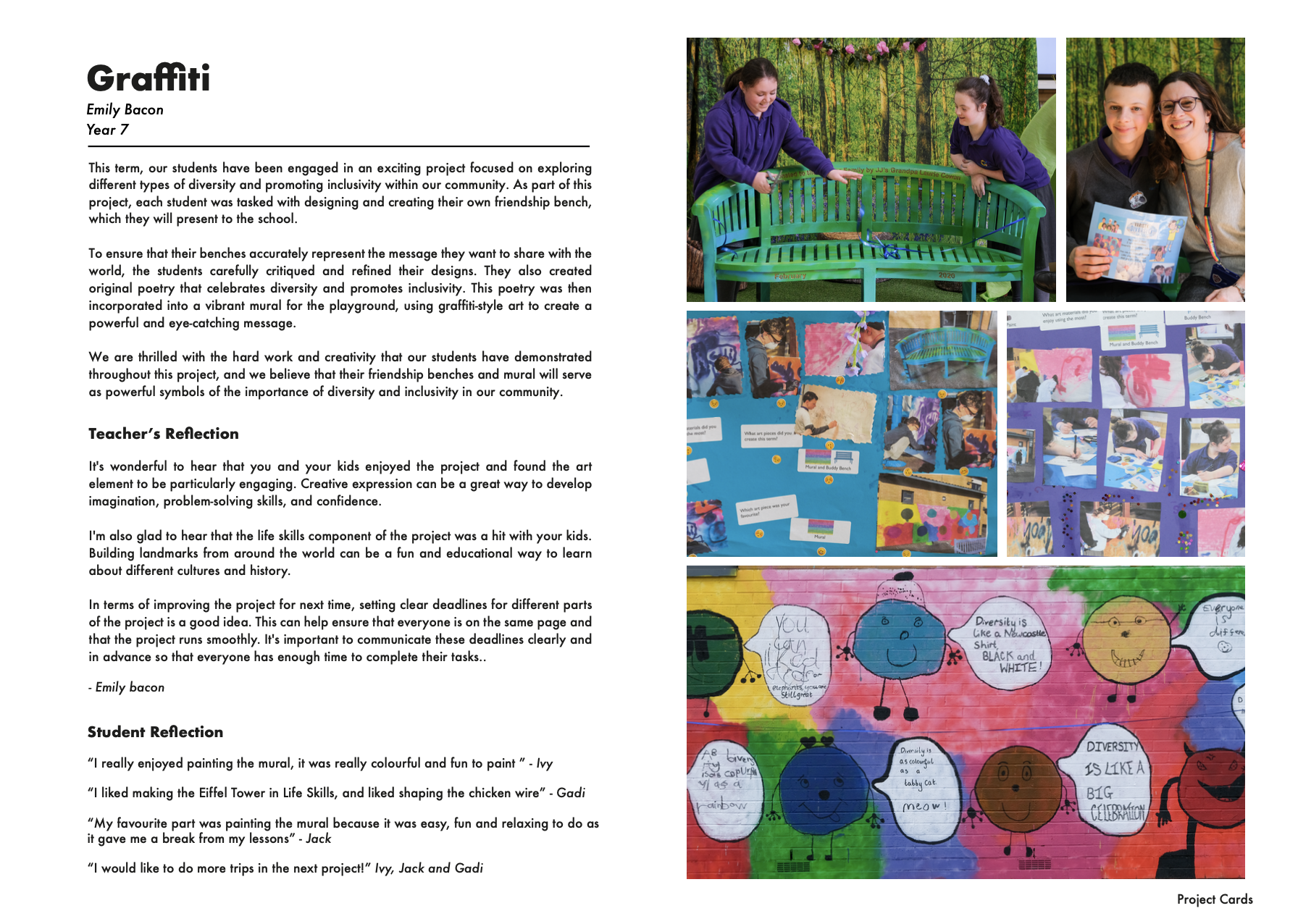 In the project, Year 7 focused on exploring different types of diversity and the promotion of inclusion within our community. Each student was tasked with designing and creating their own friendship bench, which they presented to the school.
To help ensure the benches accurately represented the messages they want to share, the students carefully critiqued and refined their designs. They also created original pieces of poetry that celebrate diversity.
Teacher's Reflections
Creative expression was a great way to develop imagination, problem-solving skills and confidence
In terms of improving the project for next time, setting clear deadlines for different parts of the project is a good idea
Students' Reflections
I really enjoyed painting the mural, it was really colourful and fun to paint!

I liked making the Eiffel Tower in Life Skills and I liked shaping the chicken wire.